Woke up this past weekend to a balmy 14 degrees on Saturday and heat wave of 31 degrees on Sunday. Refusing to give into the winter temperatures, I bundled up to the point that I looked like a tick that is about to pop and took my pup for a walk both days. It eventually warmed up so that I could open up all of the windows and air out my meal prep smell. Maybe it's me, but I struggle to sleep when I smell food.
The trail we walked both days was beautiful. It has a small water fall that adds to the beauty. We did not see any bears or deer. Maybe next weekend.
The oil on my face has been amazing. I stopped with the homemade apple cider vinegar toner for the moment. It has only been a couple days and I see and feel a huge improvement. Try it and let me know how it goes for you!
Best Podcasts of the Week
What's Cooking
What am I reading?
House Hack
Random Stuff

"The hard soil and four months of snow make the inhabitants of the northern temperate zone wiser and abler than his fellow who enjoys the fixed smile of the tropics. "
–Ralph Waldo Emerson
Best Podcasts of the Week
Lavar Burton Reads. That's all I need to say to my fellow millennials who grew up watching Reading Rainbow.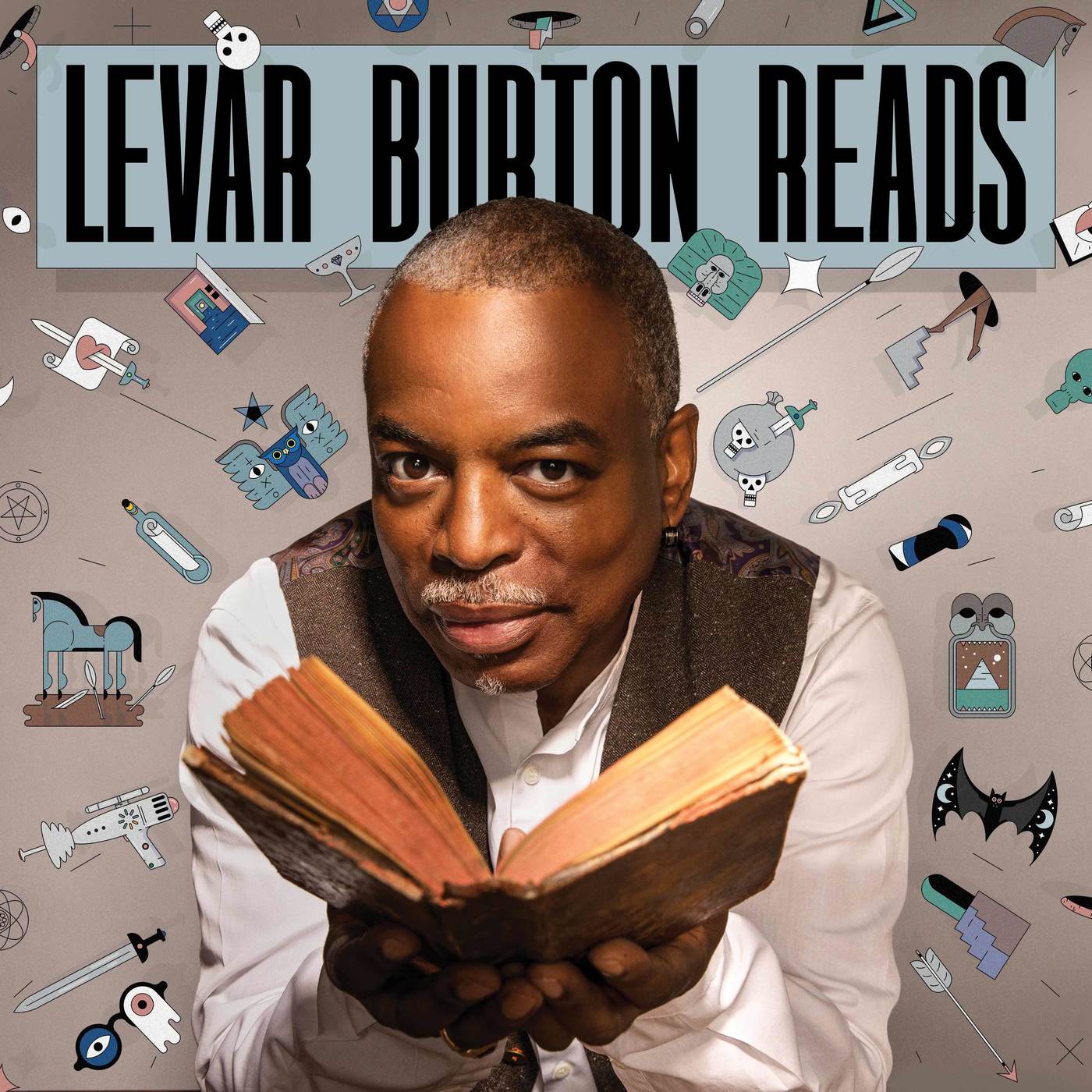 You can listen to it before bed. On your way to work. While you are working.
What's Cooking
It's freezer clean out week! That means that this week's meal plan is 100% from what is in the freezer, only buying necessary ingredients and sides. My lunch this week is a twist from last week. Smashed sweet potato, sauteed kale and peppers, smoked paprika and honey glazed chicken thighs and an avocado.
Easy Roasted Veggies ( Vegan, GF, Paleo, Keto, allergy friendly)
Defrost a bag of frozen veggies
Evenly place on a sheet pan
Drizzle with avocado oil or your oil of choice
Sprinkle with your choice of seasonings or go with out
Roast in the oven at 400 degrees until you can see the brown crispy edges. This usually takes between 15 and 45 minutes.
No pictures are available. The roasted Brussels sprouts didn't make it to the photo shoot.
What am I reading?
Been taking my time to devour The Joy of Missing Out: Live More by Doing Less by Tonya Dalton. Tonya is a busy woman (business owner, wife, mom, etc) and wrote this book for other busy women. She asks the hard questions on why we claim we don't have time to do more of what we enjoy. I would strongly recommend this book even though I am only a third of the way through it. This book might be making my top list of books that I keep on my book shelf as a reminder.
If you wanted to see my current Top 10 Books check out my other blog post.
House Hack – A DIY Humidifier
For those of you in the cold weather, you know the feeling when I say my skin feels dry from the heat. I did not want to plug in humidifiers. Rather I was hoping to use my current situation of radiator heat to solve the problem. Based upon some research, you can place a metal or ceramic bowl filled with water on the radiator. As the radiator heats up, it will help the water to evaporate.
Since I had a coupon to my local pet store, I decided to pick up two metal food bowls along with my furbaby's food. I ended up getting the bowls for FREE! I am going to see how they help in our two main rooms before I go ahead and get bowls for the other rooms.
NOTE: Allegedly glass bowls/bottles/mason jars will explode.
Random Stuff
Loving the cold starry nights.
Sleeping like a baby snuggled under blankets with a chill in the air.
Wondering if I lost my mind running in 32 degree weather.
Happiness cannot be traveled to, owned,
earned, worn or consumed.
Happiness is the spiritual experience
of living every minute with
love, grace, and gratitude.
– Dennis Waitley