Making sleep my #1 priority over everything else has been one of the best decisions I made recently. This weekend we turn our clocks back an hour so I get an extra hour of sleep! Hello pillow! I remember the times when I would be equally as excited for an extra hour at the bar. Crap, 30's got me doing crazy things like sleeping, eating healthy, and working out! I am just thrilled I survived my 20s and didn't do anything stupid in the recent months while being sleep deprived.
If you have been following my blog, you know that I have a fairly long list of food allergies. Along with the food allergies, I have irritable bowl syndrome (IBS) and at times my digestive system does not work well. During those times I need to focus and listen to my body, which requires peace on the potty. Now my co-workers know about my food allergies but I do not feel the need to explain my whole health history or my IBS or the need for peace on the potty. Earlier this week I hear a co-worker yell my name and ask me a question. I simply ignored her. Then follows it up with "I know its you." I again simply ignored her. If I wanted to be disturbed during my peace on the potty I would have my own toddlers. Honestly, she needs to work through her own stuff. I refuse to explain my need for peace on the potty to a grown adult.
During this week's The Slow Home Podcast, a simply yet very direct question was raised. "Do you ever regret saying no?" I have said no to things that conflicted with my workout schedule (oh 30s…). I have said no to baby showers because if history repeats itself the day of the baby shower will be the only nice day in weeks. I have said no to drinking because I am focused on achieving and maintaining a healthy gut. Do I ever regret saying no? Oh that's a big HELL NO! I actually regret things that I said yes to because I had to say no to something else. I regret saying yes to things that left me feeling depleted and exhausted. Have you ever regretted saying no to something?
Best Podcasts of the Week
What's Cooking
What am I reading?
House Hack
Random Stuff
Happiness cannot be traveled to, owned, earned or worn. It is the spiritual experience of living every minute with love, grace and attitude. – Denis Waitley
Best Podcasts of the Week
In the spirit of Halloween, let's talk about energy vampires. You know those people who some how either just their presence or spending actual time with them leaves you feeling drained and depleted. Covering yourself in garlic won't keep energy vampires away! Becka explains what energy actually is, identify an energy vampire and the different types of energy vampires, how to protect yourself from each type of energy vampires, and how to restore your energy. Check out the Vibe Tribe podcast Episode 99: How To Recognize Energy Vampires In Your Life & Protect Your Energy * Solo Chats w/ Becka * now!
Check out this week's By the Book podcast with Lavar Burton. To sum up this episode, he says "Don't be an asshole."
What's Cooking
Are you trying to meal plan on a budget? Are you trying to make healthy yet simple meals? If so, you need to check out the Frugal Friend's podcast episode #79: Our Favorite Frugal Recipes + Food Blogs. Their "Best use of minimal ingredients" winner is AMAZING!
Here are part of their show notes:
The 2019 Frugal Friends Foodie Awards:
What am I really cooking this week? Slow oven baked pulled pork. Let's just say I have to make two pork shoulders so my husband and I don't need to share.
Ingredients:
3 pound pork shoulder
garlic powder, cumin, and smoke paprika (this is what I use, you can experiment with your own spices)
How to Prepare it:
I like to put the pork shoulder on a rack so that the juices drip and honestly so it makes it easier to clean the baking sheet.
Place the pork shoulder with the fatty side up.
Sprinkle dry spices on top
Place pork shoulder in the oven at 300 degrees for about 5 hours.
When the time is up, let it rest.
Pull the pork off the bone and enjoy.
We are going to put the pulled pork over salads but the possibilities are endless. Pulled pork sandwiches, quesadillas, etc.
What am I reading?
I officially crossed the 52 books in a year mark! Call me crazy but I love reading! This past week I feel like giving up on Hallowed Bones by Carolyn Haines in the Sarah Booth Delaney mystery series. I just cannot connect with the investigation in this book. New Orleans, evil spirits, and a nun charged with murder that uses sex to heal men.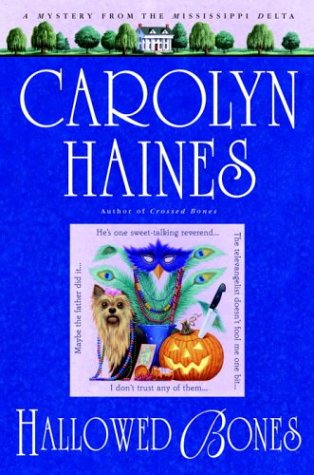 I borrowed another book from Francine Jay titled Lightly since I enjoyed her book The Joy of Less. It's another book on minimalism and decluttering but for some reason I find peace and calm in these books. I don't have clutter after I KonMari'd my stuff. Maybe I keep reading these books so that I keep that decluttering muscle strong.
House Hack
I really don't have anything this week. With focusing on sleep, I just slept, ate, worked, worked out, and read. I am sure with more sleep I will find something hackable next week!
Random Stuff
Finding a wandering bear in our yard.
Sleeping.
Gazing up at the stars on a clear night.
Snuggling under a blanket with my furbaby and a book.
Forgive yourself, you are not perfect. Show yourself grace; you are still learning. Show yourself patience; you are on a journey. – Anonymous